< Back to product page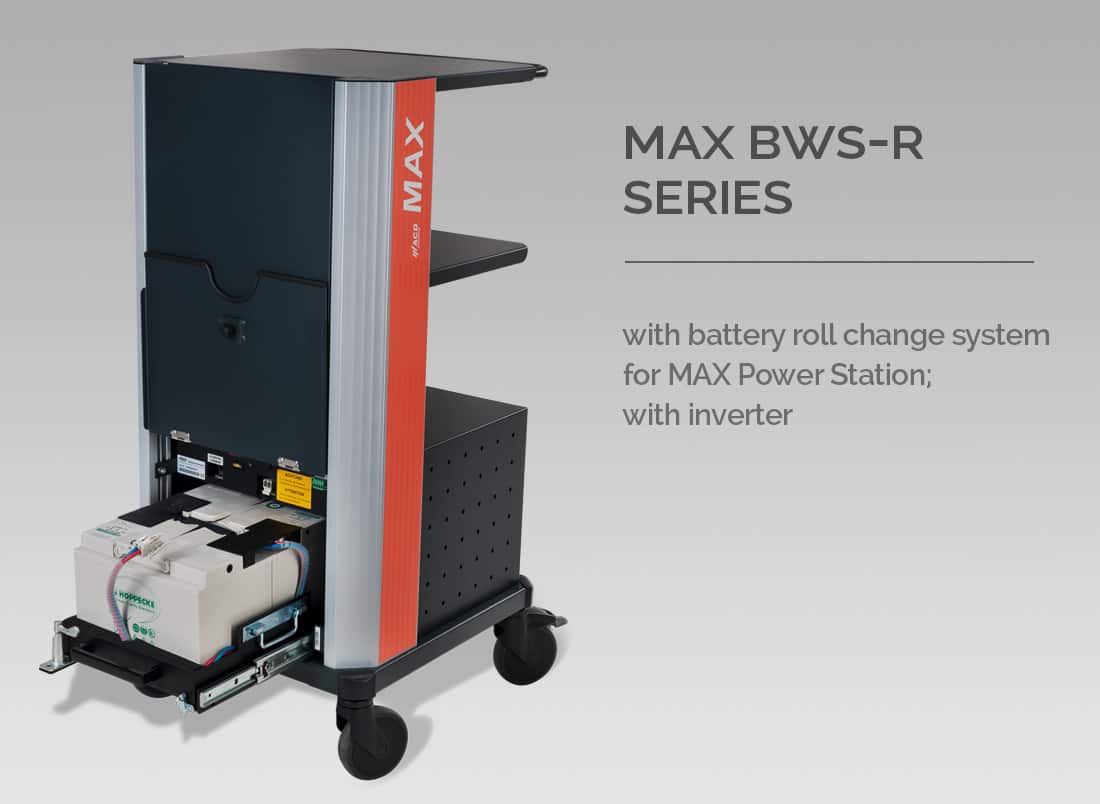 Basic Structure:
Aluminium base frame with four castors(two with locking brakes)
Adjustable work height, standard 1,050 mm (DIN 4549)
Easy to manoeuvre thanks to ergonomic handle and large castors
Very stable due to corner castors and low centre of gravity
Dimensions: H1120 x W550 x D580mm
Weight – approximately 95-113kg (without accessories)
Operating temperature 0˚C to +40˚C
Configuration:
Desk: W500 x D440mm, desk height adjustable
Standard rear wall: rear wall with document pocket
Roll battery changing station for power station; watch our video
On-board charger, 9 A
On-board inverter, 230 V AC
2 gel batteries, 12 V/60 Ah (maintenance-free)
24 V DC connector including plug
Battery charge indicator displays battery capacity with acoustic and optical warning signal on reaching final discharge voltage with automatic stop (incl. deep discharge protection)
6 outlet safety strip with on/off switch (UK 3 Pin)
Weight – approximately 113kg (without accessories)
Power configurations available:
MAX BWS-R 300 with on-board inverter 230 V AC/350 VA
MAX BWS-R 750 with on-board inverter 230 V AC/800 VA
MAX BWS-R 1200 with on-board inverter 230 V AC/1200 VA
Other model configurations also available:
MAX BWS-R-OWR: MAX BWS-R without inverter
Options:
MAX can be equipped with an ACD 10″, 12″ or 15″ rugged Vehicle Terminal from the MFT range
Accessories:
A comprehensive range of accessories are available to meet your specific operational requirements. An overview of the available MAX accessories can be seen in the Accessories gallery on the main product page. Our sales team will be happy to take your call to assist you with a personalised configuration – 01425 489 234
---
MAX Power Station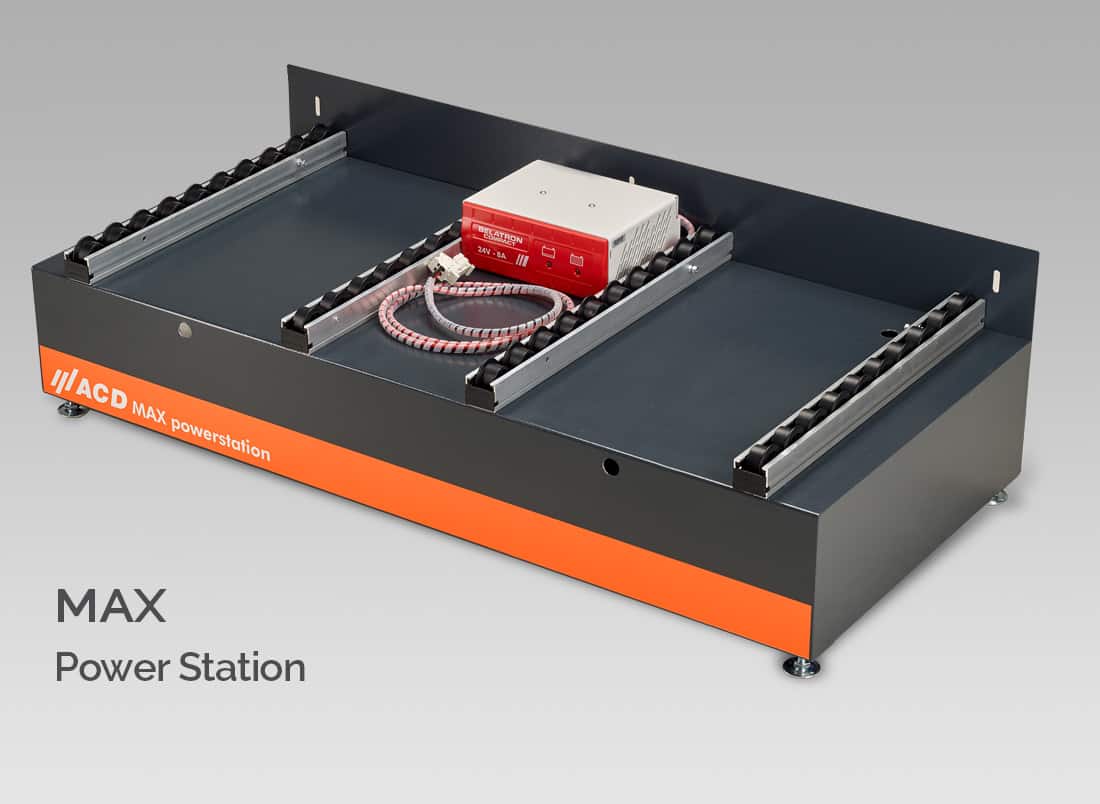 Configuration:
Required for MAX BWS-R / BWS-R-OWR units – Changing and charger station for two batteries with roll system for rapid battery change (please see video).