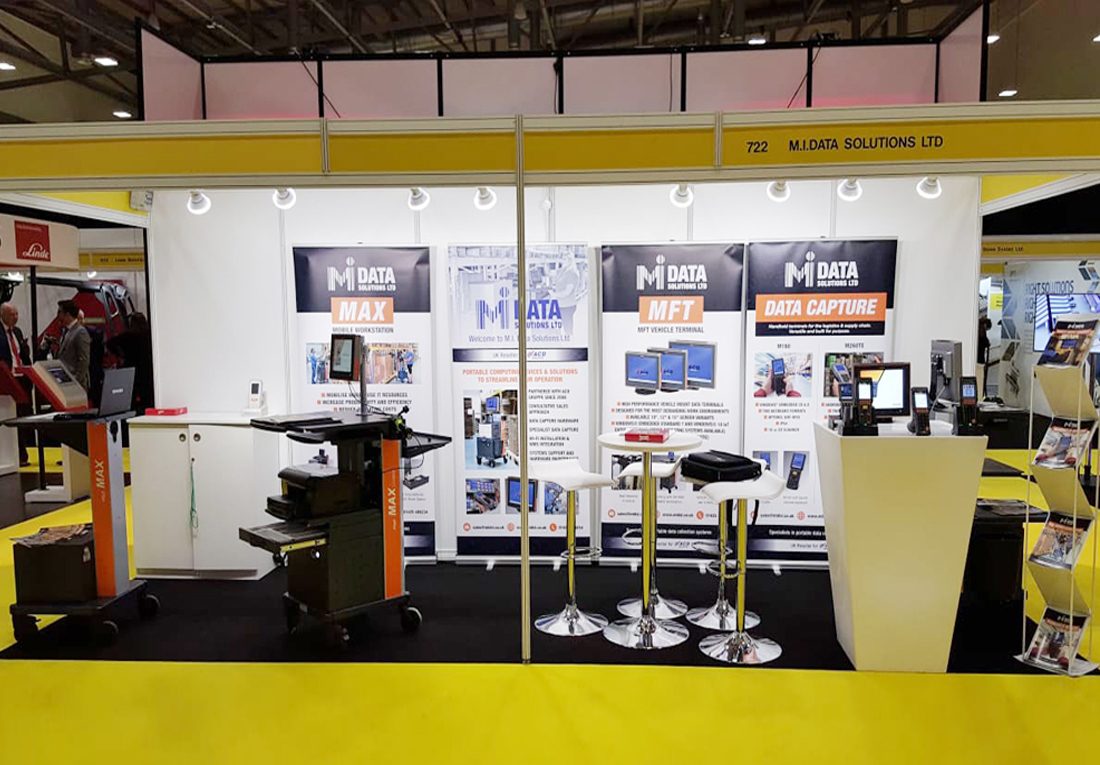 MIDSL and ACD Group enjoyed a successful IntraLogisteX 2019
At the end of February this year we exhibited at IntraLogisteX 2019 (ILX19), at the Ricoh Arena, Coventry.  ILX is the country's best dedicated warehousing and supply chain exhibition.
This was our second show after being newbies at ILX18.  This year we were much more confident and were looking forward to the show.  The planning and organisational efforts of M.I.DSL's Commercial manager, Jonathan, were well rewarded and together with the support of our colleagues Nicola and Fabio from ACD Group we quickly set up our stand which benefitted from three open sides and being opposite the organiser's desk which encouraged the footfall.
The main stay of our stand were three ACD mobile workstations, MAX-STD-1200, MAX 200 and the MAX Li-Ion 300 which was fully featured to show it at its best with a 700mm table-top, rear mounted printer shelf, monitor support, pull-out shelf and 165mm deep drawer unit.  We also presented ACD Group's comprehensive range of handheld data capture terminals and the ruggedised vehicle mount MFT 10, MFT12 and MFT15 terminals which are all designed to operate in the rigorous and demanding warehouse and supply chain environment.  ACD data capture terminals are offered with either Android or Windows Embedded operating systems, model dependent.
ILX exhibitions are specialist shows and only end-users are admitted and from the start our stand attracted high quality visitors who showed genuine interest in our range of products.  Over the two days we took nearly 50 good enquiries and subsequently a good number have become customers. We are looking forward to ILX20 which will take place at the end of March 2020.