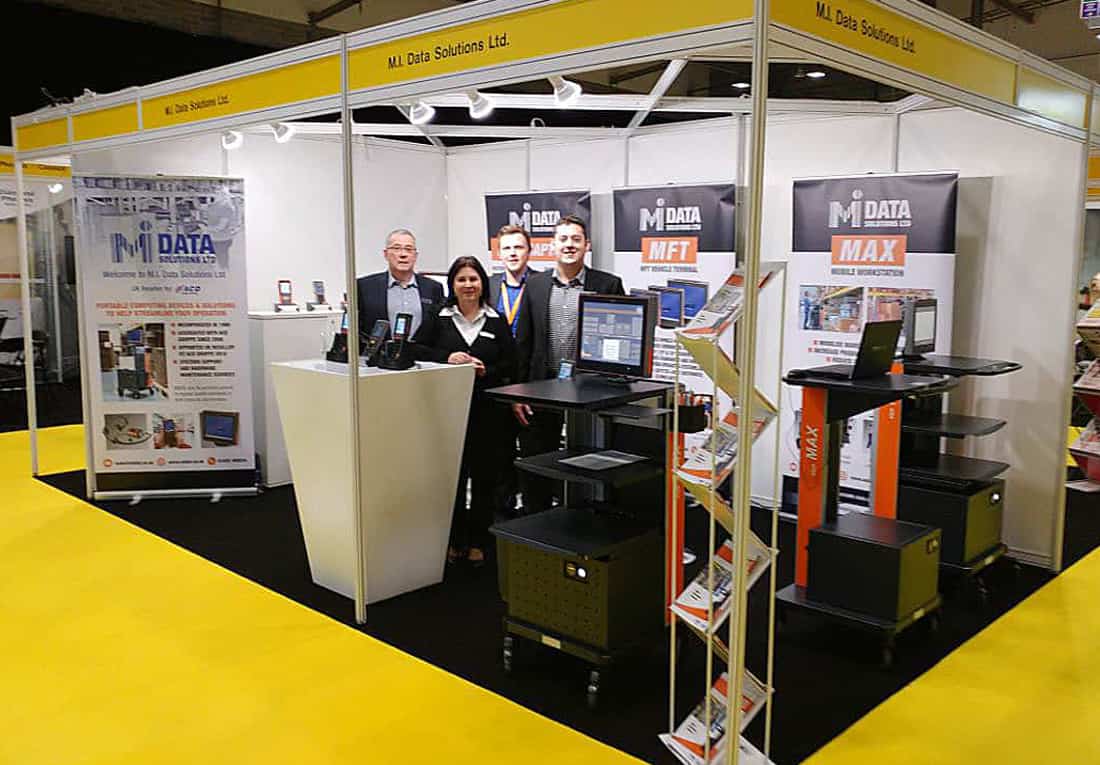 ACD Group & M.I.DSL will be Exhibiting at IntraLogisteX 2021
Following the regrettable news that 2020's exhibition needed to be cancelled, we are delighted that IntraLogisteX 2021 will take place on 1st & 2nd July at the Ricoh Arena, Coventry.  The exhibition will be only major supply chain and logistics event to take place this year.
ILX#19 was a particularly good show for us and in 2021 our stand will be hosted by ACD Group featuring M.I.DSL as its authorised UK Reseller.
We are proud to be presenting a range of exciting new products designed and manufactured by ACD Group, which are all dedicated to applications throughout the supply chain:
MAX 100 Mobile Workstation – The laptop cart for paperless logistics processes
HasciSE Wrist mount/Wearable barcode scanner
M2Smart®SE – ACD Group's flagship 'smartphone style' data capture device with ACD's own Android Industrial+ O/S and unique patented 'slide mechanism;' facilitating 'plug & play' functionality modules to be attached without the use of a tool.
M270 – The new generation of ACD handheld.  A perfect combination of 'smartphone' screen and rugged industrial device.  The M270 is a powerful data capture terminal for intensive mobile scanning applications in the most demanding industrial environments.
Presented alongside the new ACD products will be various models of the MAX Mobile Workstation and ACD's ruggedised vehicle mount terminals, MFT (Android Industrial O/S).