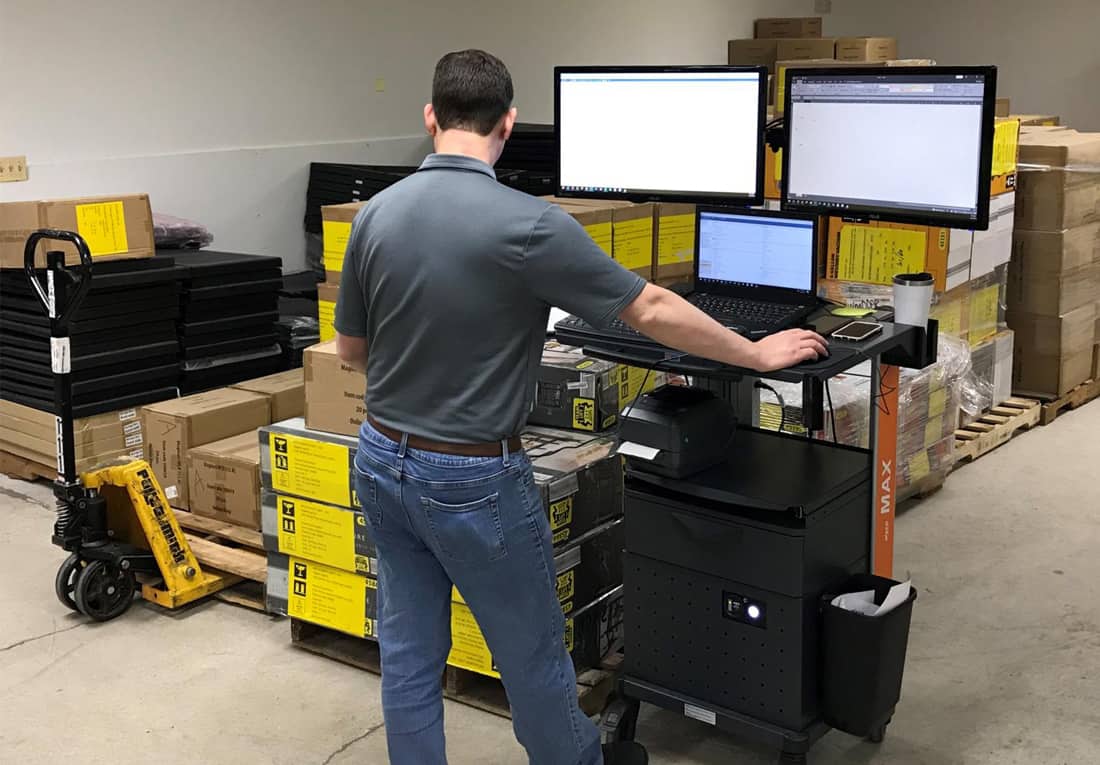 ROI – Improve Productivity for a modest outlay
The price is important but that is the start of the journey. Focus on work practices.
It is not like buying a car.  A car may be pretty and capable of going fast but it is a significant drain on the pocket that just gets bigger with time.  Investing in MAX returns the cost by saving time and time is money.
When an operator has to walk across the warehouse floor to a fixed IT station to collect labels or other documents the time taken is unproductive and represents a net operating loss.
In one case study we proved that our MAX Mobile Workstation carrying a PC, scanner and printer(s) to the job saved 12 minutes per man-hour.  That's not much you may say but let's expand on those 12 minutes per man-hour:
In an 8-hour shift that adds up to 96 minutes of non-productive effort.
Over a 5-day week, it accumulates to 480 minutes or 8 hours!!!  
That is 32 hours of non-productive effort per 4-week period which adds up to 416 hours in a year (based on 13 x 4-week periods).
With an hourly overhead of £25; 416 hours of non-productive effort by one operative simply walking to and from a fixed IT station is losing the operation £10,400 per year!  Makes you think, doesn't it?
So don't just focus on the cost of the hardware, consider what is it costing you not to invest in increasing productivity.
In this case, an investment in MAX to mobilise the IT tools yielded an ROI in under 4 months. 
Typically, most Finance Directors are happy with an ROI of 2 years.
---
View our Simplehuman Case Study Below